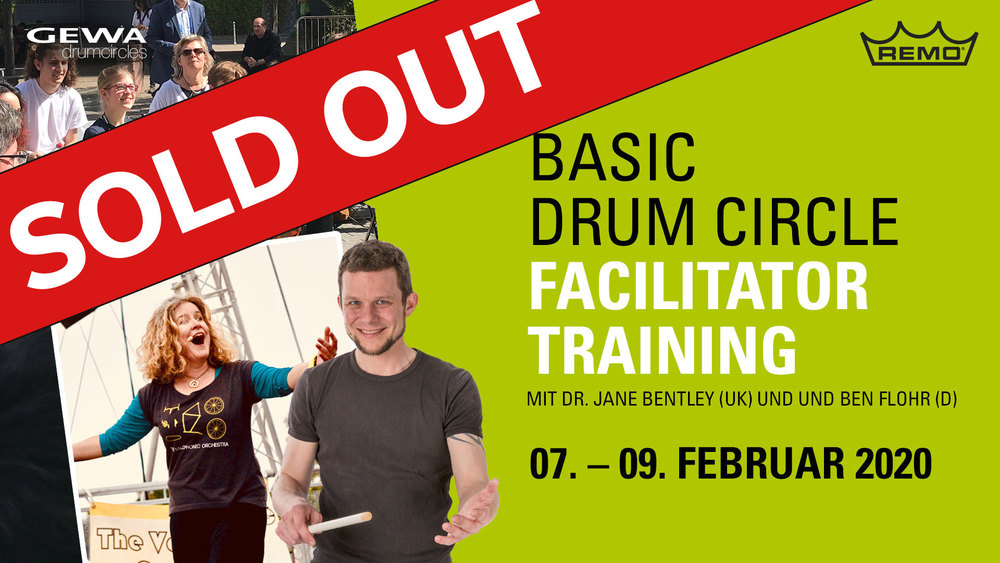 3 DAY BASIC DRUM CIRCLE FACILITATOR TRAINING
D-Blankenburg, February 07-09, 2020
In these three days you will learn how to plan, start and carry out a drum circle in over 18 hours of training. Dr. Jane Bentley (UK) and Ben Flohr (Germany) share their knowledge, experience and enjoyment of making music together.
It needs no musical prerequisites; drum knowledge is not necessary. It is suitable for all those who work with groups of people, e.g. in teaching, music, therapy, geragogy, nursing, social work. In addition, you will meet a lot of like-minded, experienced DC facilitators as well as newbies. In the evening we can sit together, talk and drum. Always a unique and great experience, this year it will be accompanied by the beautiful atmosphere of the Michaelstein monastery in the Harz, Germany.
All information on costs, discounts and other details can be found in the PDF download. Simply click on the icon below, or right-click and "save as". For further questions please contact flohr@gewamusic.com.